Description
Dungeon Master T Shirt Role Play Gaming Themed T-Shirt
Will suit interests in . Dungeon Master, Dm, Game Master, Critical, Role, Grog, Vex, Vax, Tiberius, Percy, Scanlan, Pike, Pyke, Matthew, Mercer, Dungeons, Dragons, Tabletop, Designs, Emon, Taldorei, Whitestone, Stillbend, Rage, Obey, Would, Like, DD, Dnd, Natural20, Funny, Bard, Class, Dungeons And Dragons, Unique, One, A Kind
Role the dice, take a chance, play the game, your destiny awaits you
Dungeon Master T Shirt, Exactly what Dungeons and Dragons Gamers have been waiting for
For More Great T Shirt Search 6TN for 6teeniners Gaming
Dungeon Master is The Weaver of Lore and Fate
Even The Gods Fear The Power That The DM Wields
The Dice may be your ally but they are also your enemy
Dungeons and Dragons has been around and evolved as the worlds' biggest and best RPG
At various times in its history, Dungeons & Dragons has received negative publicity, in particular from some Christian groups, for alleged promotion of such practices as devil worship, witchcraft, suicide, and murder, and for the presence of naked breasts in drawings of female humanoids in the original AD&D manuals (mainly monsters such as harpies, succubi etc.). These controversies led TSR to remove many potentially controversial references and artwork when releasing the 2nd Edition of AD&D. Many of these references, including the use of the names 'devils' and 'demons', were reintroduced in the 3rd edition. The moral panic over the game led to problems for fans of D&D who faced social ostracism, unfair treatment, and false association with the occult and Satanism regardless of an individual fan's actual religious affiliation and beliefs.
Now as a tribute to the game, the gamers and the history of dice play and RPGs, the 6teeniners proudly present
Our Dungeon Master T Shirt .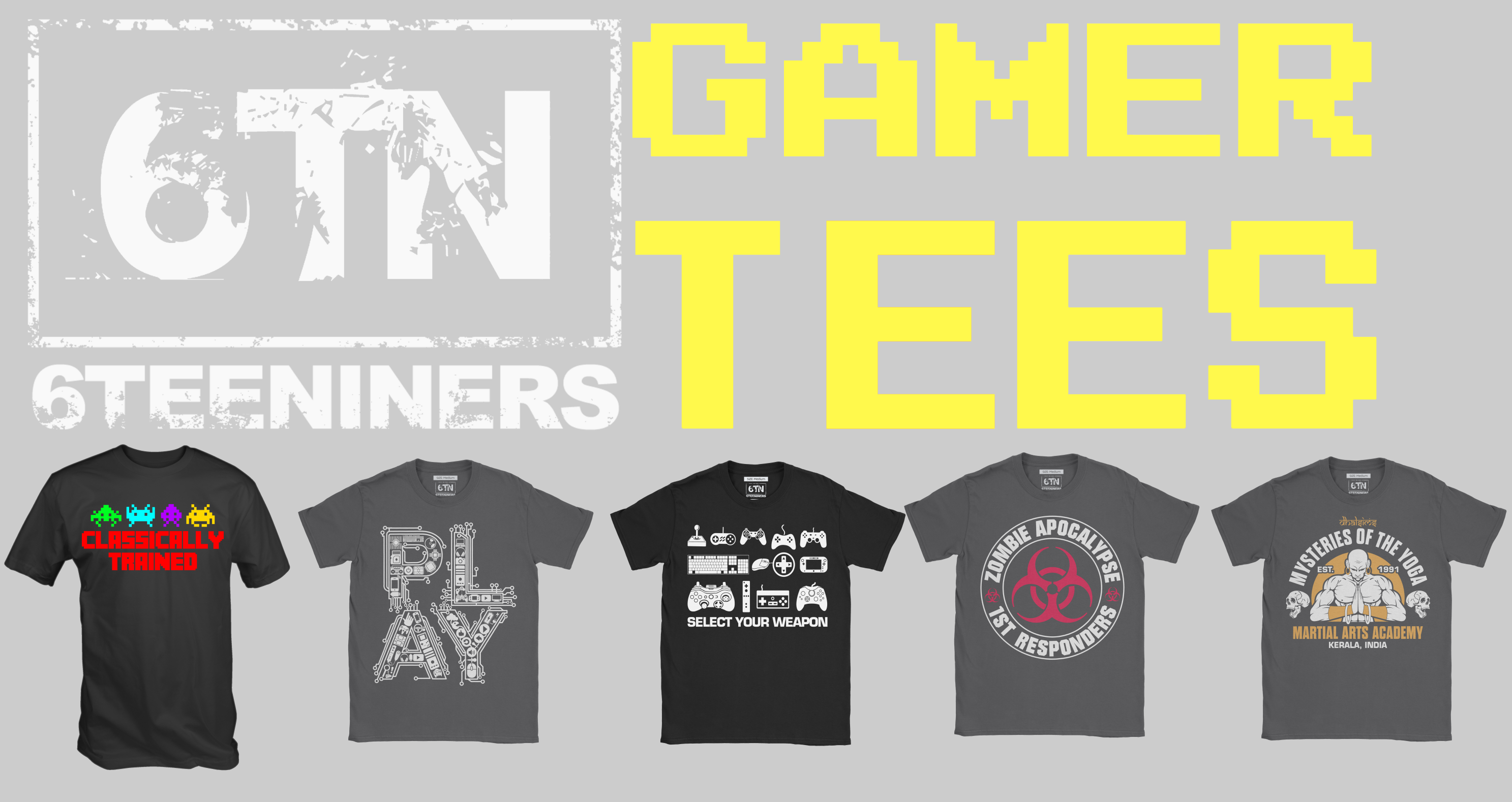 UK Delivery .

Standard Delivery

Standard delivery is free on all orders and is shipped on a 48 hour service . You should receive your order 2-4 working days following your order

Expedited Delivery

You can upgrade your delivery to our 24 hour service for only £1.25 per order . We will ship these order using a 24 hour carrier and you should receive your order 1 - 2 working days following your order

Worldwide Delivery

We ship to most countries worldwide at reasonable rates . Shipping is £2 per shirt . The shipping rate will be shown at checkout

RETURNS

We accept returns on all unused , unworn garments provided they are returned to us in their original packaging with all tags , where applicable , still attached within 30 days of purchase . Please click HERE to visit our returns centre .